Where is the Oil Filter on my 2-stroke Engine?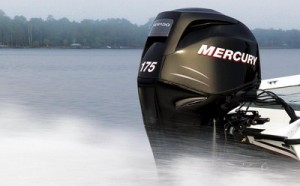 It's not a news-breaking headline that you need a good filter to get the best performance from an engine. Having a new filter can promote the longevity and performance peak of your engine. But why do 2-stroke motors not have an oil filter?  I did some research and found out there is good reason.  In a 4-stroke engine (like the one in your car), the oil is added to a reservoir and is then recirculated through the engine, lubricating the moving parts and settling back into the oil pan.  It collects the "bad stuff" as it circulates, and therefore, it must be filtered before returning to the engine again.
So what makes a 2-stroke engine different?  In a 2-stroke engine, the oil is consumed with the combustion process.  Since it is not recirculated, no oil filter is necessary!