Keeping the Water Safe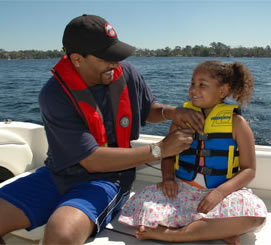 Memorial Day weekend has come and gone. Now we are fully into the summer season. Not surprisingly, boating accidents jump during the summer months. Officers were out in full force on the water this past weekend to keep boaters safe.
For instance, in Pinellas County, Florida, 45 boating accidents were reported last year. That's down from 51 in 2008, but it still ranks pretty high statewide. To combat this statistic, officers inspected boats and passed out life jackets for people to borrow. Kids who wore their life vests were rewarded for following the rules. Part of water safety is making sure your boat is in good condition, so make sure to use Evinrude XD100 oil before heading out on the water.