How to Trailer a Boat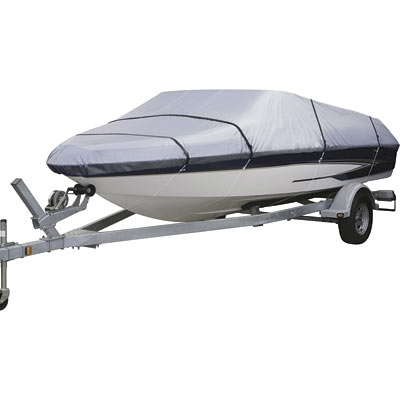 Not everyone can afford to rent space at their local marina and so some people find it more prudent to store their boats at home and simply use their car to move their boats from their house to the water. Here are some tips on how to trailer a boat with ease:
Plan each step of your boat launch, before you leave your driveway. Who is with you, family and/or friends? If so, spend some time with them so they know exactly what will happen at the boat ramp, and what is required of each of them. It is a great idea to perform this in an out of the way place (not on the ramp itself), so your tires and bearings cool down before entering the water.
Make sure you've prepared the boat before you head down the ramp, by removing the tie-downs, placing lines in the appropriate places, and double-checking your sea-cock and drain plug. Make sure everyone knows exactly where they will walk the boat, and remember to secure the boat to the dock, so it doesn't float away.
Every step of the way, you need to be ever mindful of safety. Remember the safety chain (making sure it's either secured when trailering or unsecured at the bottom of the launch ramp, as determined by what you are doing). And don't let anyone get behind the boat and trailer, or between the boat and the dock.
Before you leave home, make sure you check your tires and hubs/bearings. Make sure they are greased, filled and in good working condition. Also make sure to check your lights, your breaks and for outboard oil leaks. Remember, a safe trip is the best trip.