Basic Boat Trailering: Part One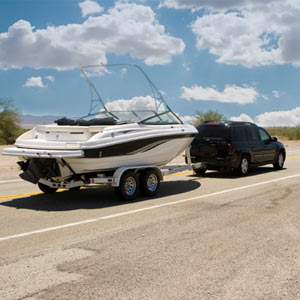 Having a permanent docking location for your vessel is an enormous convenience, but most recreational boaters aren't fortunate enough to have a spot in the water for their boat. Instead, we are forced to launch our boat every time we want to use it and allocate storage space for the watercraft and trailer on dry land. And while it may be wearisome to constantly have to pull your boat in and out of the water, trailiering your vessel does have its distinct advantages.
First, you don't have to worry about other boaters' negligence when docking, mooring or transporting supplies around the dock. Constant exposure to the water and the elements can corrode the exterior of your boat and the metal components, as well as the paint on the hull. When your boat is on the trailer, it's also easier to change the Evinrude XD 100 and perform other routine maintenance. Over the next few days we'll cover some of the basic procedures for launching and , including some tips to preserve your craft while it's in storage.