Boat Ownership: Part One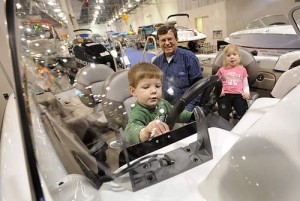 The decision to purchase a boat shouldn't be taken lightly. Along with your home and automobile, it will undoubtedly be one of the biggest single purchases you ever make. And the initial investment in the boat is just the beginning; then there is insurance, licensing, gas, outboard motor oil and the routine upkeep to take care of.
Since there are so many factors to mull over, I thought we'd give a quick crash course on what to take into consideration when you are thinking about investing in your own vessel. Over the next couple of days, we'll be covering everything from selecting your hull and motor type, to acquiring the proper licenses and certifications.