Breaking In An Engine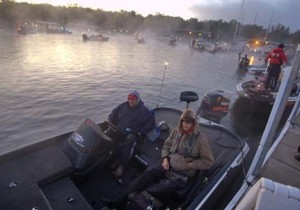 Breaking in a new two cycle motor before you really take it out for a spin is very important and it's something many people forget about. Some say that the first ten hours that you treat your motor will reflect how the boat runs for the entire time you have it. What's important at first is to use some extra lubrication.
If you have a non oil injected engine, you should run two pints of two cycle outboard oil to every six gallons of gas. With an oil injected engine, you should instead run one pint to every six gallons. You should also make sure to limit your RPMs and make sure that you don't get too close to max RPM within the first ten hours or so of running your boat.