More About TC3-W Oil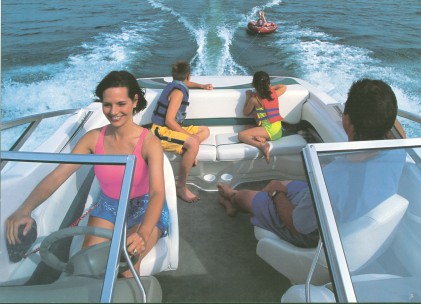 Yesterday, I discussed the gradual phasing of TCW-2 into TCW-3 oil and answered a few questions about the use of the older oil, why and how it has evolved into TCW-3, etc. It was asked whether premixed TCW-3 oil could for other machines, such as chainsaws, motorcycles, and landscaping equipment without detriment. The "W" that is sometimes present in the name (there is also TC-3 oil) stands for "water-cooled" and is not necessary for an air-cooled engine. Another inquiry that arose was why TCW-3 oils sometimes showed color variations. The answer is that there are different suppliers who use different dyes, strictly for identification purposes, but the oils are formulated exactly the same.
Modern marine engine oil is carefully formulated for premium engine performance, environmental compatibility, and contains the additives now mandated by the federal government for clean, efficient and safe operation of your boat, as I discussed in yesterday's blog. Many would recommend not cutting corners when it comes to oil, and I would agree with that assessment. Use the best within your budget, mixing it as directions dictate.