Environmentally Friendly Boating Tip 2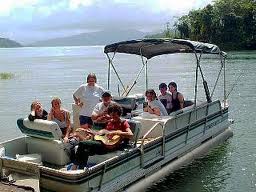 Our second installment in our tips for eco-friendly boating is both simple and affordable. When buying cleaning products for your boat, be sure to look for the EPA-Certified "Design for the Environment" DfE on product labels and packaging. This certification can mean three things for you. First, it lets you know that the product will help you protect the environment when you use it. Second, it's safe for you and your family. Third, these products have minimal environmental impact. All three are an important part of getting the most out of your boating experience.
Further, while painting your boat be sure to use bottom paints that are legal. Using biodegradable cleaning agents can also help you ensure that no paint or dangerous chemicals enter the water. With just a few easy steps you can help the environment when caring for your boat. Help ensure the safety of the environment and its stability for generations to come by doing your part and cleaning safely and responsibly. You can also help the fuel efficiency of your 2 cycle engine with the right 2 cycle oil.