Yamalube 2M is Perfect for the 2-Stroke Outboard Motor on My Dad's Old Boat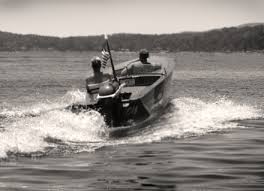 Now that my dad is starting to get older, he has decided that it isn't really safe for him to go out fishing by himself on his boat. His solution to this problem was gifting me the boat so that he would be able to avoid all of the maintenance and licensing of the boat. He calls me up regularly so that I will take him fishing in the boat that used to be his.
When I first was given the boat, I was surprised by how much work I had to make sure to put into it. I had never owned a boat before and didn't know anything about boat oil or when I was supposed to put oil in the outboard motor. Luckily, my dad was able to give me great advice and even a few bottles of Yamalube 2M that I could use in the motor.