Fight Carbon Build Up with Yamalube 2M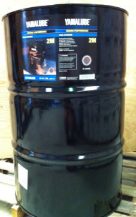 When it comes to buying oil, some customers get pretty confused. While there is always a manufacturer's recommendation, some people want to find the best price tag for the highest quality possible rather than relying on what the packaging recommends. The first thing you need to check on oil is whether it's been approved by the industry or not.
You can easily find some great deals online that will give you the top quality for what you're paying. Rather than skipping on the recommended Yamalube 2M, you should stick with what the manufacturer suggests. The name brand ensures protection against robbing ring stick and carbon build up, which will extend the life of your engine and save you a lot down the road.