Yamaha Maintenance Tips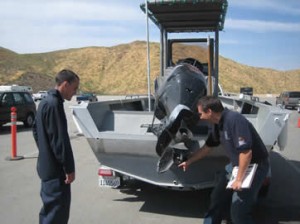 It's important to inspect your boat every time you plan on taking it out on the water. You don't want any surprises to crop up when you're far from shore. One thing you should do is check the hydraulics and trim. Check specifically for power trim and tilt fluid; it should be even with the bottom of the plug.
Of course, checking engine compression is a must (check yesterday's post for a how-to). Next, do a visual inspection for leaks – water, oil, or exhaust. If all is well, check the oil to make sure it is both clean and at the proper level. If the oil is low, refill the tank with Yamalube 2m oil.