Spotlight on Best Boats for Freshwater Fishing ~ Part 3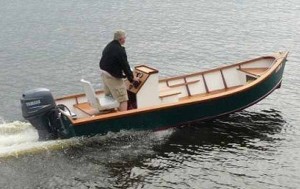 If simplicity is your forte when it comes to life and fishing, you might want to look into the dinghies. Dubbed on of the least complex fishing boats on the market, the dinghy is small and lightweight, which makes it perfect to strap onto the roof of a car or even tow behind a larger boat to deliver versatility in fishing location.
Flat boats are another simple fishing boat option that delivers a no-frills fishing trip with their flat-top design and lightweight frame. These vessels can venture into shallow parts of the water that are less than two-feet deep, which makes them a great resource for costal areas. For unbeatable convenience and portability, try the inflatable boats, which deliver a fishing vessel that's easy to store and very low in cost.
Even the simplest boats enjoy the power of Yamalube 2M oil!