Routine Boat Maintenance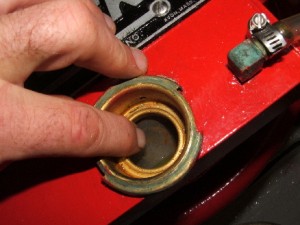 As all boat owners will tell you, keeping your watercraft in optimal condition is vital to maintaining performance and resale value. Many people find it necessary to bring their boat to a mechanic every time it needs a tune up, but most of the basic adjustments can be made in just a few minutes. Learning a few of the fundamentals of basic boat maintenance will save you time and money in the long run.
One of the most important, and basic, aspects of boat maintenance is ensuring proper fluid levels; this means keeping a close eye on your transmission fluid, outboard motor oil and, of course, gasoline. Another crucial element to boat maintenance is keeping your engine clean. Flushing the engine periodically will prevent buildup and keep your boat running smoothly.