Stocking Up On Yamalube 2W for Some Borrowed WaveRunners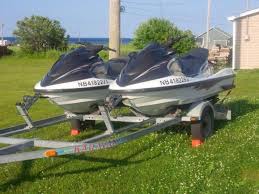 Since my brother is going to be on vacation for the next few weeks, I asked him if I could borrow his WaveRunners while he was gone. While he wasn't excited about the idea of me running the boats without him there, he agreed that I could borrow them as long as I was careful to take good care of them. Since I've watched him take care of them for years I know exactly what to do.
I have already stocked up on some Yamalube 2W oil so that I can run these boats safely without messing up the engines. I went and picked up the boats yesterday since my brother is leaving today. When I went over there, he told me a lot of things that I already knew about taking care of the boats. Finally, he seemed comfortable with having me take them away.