Yamalube Ringfree Plus is an Additive That Helps Clean Out my Outboard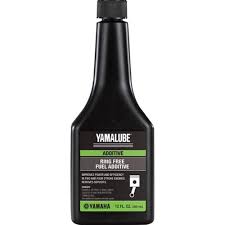 I have always been big on making sure that my outboard motors run perfectly each time that I take them out. I believe that having great working motors and a backup motor on a boat are the first precautions a person should take to help them avoid being stranded in their boat. I have heard too many stories about motors dying, leaving fishermen stranded.
To keep my own outboard working perfectly every single time I use it, I make sure that I use premium quality oil each time I add oil to my motor. I also run an additive called Yamalube ringfree plus through the engine on a regular basis to help clean out any build up that might be sticking in the motor. I feel better knowing my motor is clean when I am out running it.