Great Deals on Evinrude Outboards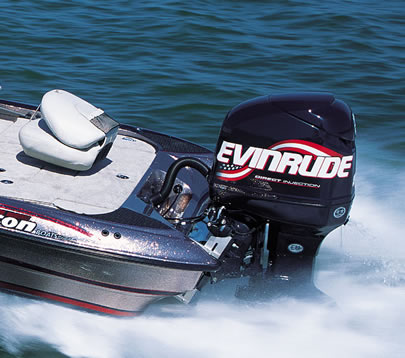 In these tough economic times, recreation often takes a back seat to basic essentials. But it's still important for people to be able to partake in boating recreation even if times are tough, thus Evinrude is now offering discounts on all its outboard motors. Evinrude two stroke outboard engines, which rank highest in customer satisfaction with J.D. Power and Associates, are now available from Evinrude with some excellent incentives. For example, on Evinrude's website, the company is offering extended warranties and cash back incentives for purchases on new outboard motors. Now is a great time to upgrade to a new Evinrude outboard motor. But don't wait too long, because the offers won't last far beyond the beginning of summer.
When purchasing a new Evinrude outboard motor, be sure to stock up on essential engine maintenance supplies like Evinrude oil. For use in all kinds of two stroke Evinrude outboards, Evinrude oil boasts superior engine performance under even the toughest conditions.