Keeping Ash Away with Evinrude XD 100 Oil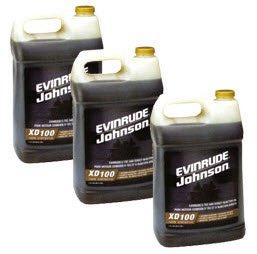 When we first got our new outboard engine, I was excited. We had been using the same motor for over 15 years and, as you could imagine, it started going a lot slower and wasn't giving out a particularly great performance. However, I was a little concerned when we were starting out using it, as there seemed to be a lot of ash.
In fact, the engine didn't smell so great while we were riding around the lake. While I didn't expect it to smell like roses, something was definitely not right. I look the boat over to the mechanic down the lake from us (you could pull right up to the dock; it was pretty cool) and they told us we should have been using Evinrude XD 100 oil. It was simple but it fixed the problem.