My Spring Boating Trip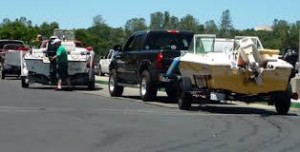 On a sunny Easter weekend, I decided that it might be fun to take my boat out to the bay for a spring boating trip. I hooked up the trailer and headed to the boat ramp. I figured I would just take the boat out and around the bay, see some of the sights, and be back in time for dinner.
It took a bit longer expected since there was a long line for launching. This gave me time to check the level of Evinrude XD50 oil in my boat as well as do some checks on the steering and on the operation of the engine. I ended up getting back home a little bit later than I had planned, but it was a good day to be out on the water.