Evinrude Oil is Making it a Little Easier to Breathe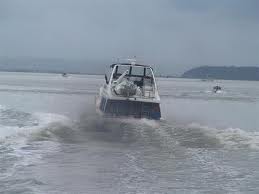 I have always loved living on a lake up into the point in the year when all of the people with speed boats come out and race around the lake, leaving some of us choking on their filthy exhaust. Since I enjoy boating myself, I understand that exhaust is just a part of the boating experience. However, I happen to know that the amount of soot and sludge in the exhaust is not necessary.
When people use cheaper oil, they end up with nastier things coming out in their exhaust. There is a lot more soot and ash in the exhaust which isn't good for your engine or the environment. I always stick with Evinrude oil because it cuts back on these nasty emissions at least somewhat by having lower ash content in the oil that the engine has to use.