A Look Back at Johnson Motors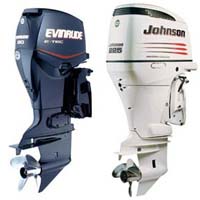 Bombardier Recreational Products purchased the Evinrude and Johnson brands in 2001. Several years later, in 2008, BRP ceased production on Johnson motors, although motors under the Evinrude brand continue to be sold. Here are some examples of the last Johnson motors:
The 2008 Johnson 9.9 horsepower two-stroke outboard motor featured two cylinders with a gear ratio of 2.42:1. The motor had 5,000 RPM and a maximum WOT of 6,000 RPM. The 2008 Johnson 15.0 horsepower four-stroke motor line had several models, featuring two cylinders and a gear ratio of 1.92:1. If you still own either of those motors, be sure to pick up Evinrude Johnson 2 stroke outboard oil.