Winterizing Your Boat: Part One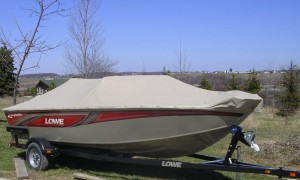 Now that the summer boating season is winding down, it's time to start thinking about putting your boat in storage for the fall and winter. You may assume that you can simply throw your boat on the trailer, put the cover on and let it sit for months on end. This may work for a season or two, but eventually this sort of neglect will begin to cause damage to your vessel.
It's critical to take some time at the end of each season to make sure your boat is stowed properly. Not only will this improve its longevity, it will also make your job easier when it comes time to get it water-ready next spring. Over the next few days will go over the proper protocol for handling the cleaning, outboard motor oil removal and other crucial components of boat winterization.