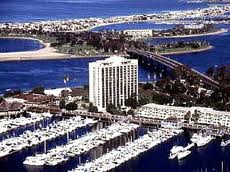 With a reputation for being 75 degrees and sunny year-round, it's no surprise that the locals of San Diego, California don't have to plan their boating trips around the weather forecast. Floating cocktails are one of the more popular activities on the Mission Bay and many people cruise out to Catalina Island for the afternoon or overnight trip. The city does experience what the locals call June Gloom – a period with fewer sunny days – but how bad can it be for a city that annually exempts winter?
The scorecard (scale of 1-5) granted by Boating Magazine read as follows: Waterfront Availability3; Ease for Boaters 5; Strong Boat-Related Business 5; Number of Good Boating Days 5.
Yamalube 2M oil is a must when boating season never ends!