Shop for Ringfree Plus Online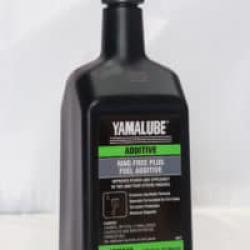 Are you having some issues with your motor as a result of the accumulated carbon deposits? If yes, then you are in the right place. In our online stores, we have RingFree Plus that you can use to get rid of the problem. The gasoline that people usually use on their vehicles and boats is not the best and not the way it should be. Use the right product for efficient results.
Over time carbon deposits build up leading to serious performance issuers. Although these build-ups are expected, you can actually avoid performance issues by using RingFree Plus. This additive has proven effective at cleaning combustion deposits, especially around the piston-ring areas.
Besides cleaning the area around the piston, it also cleans the carburetors and fuel injection system. RingFree Plus additionally protects against sulfur compounds found in the ethanol blended fuels. RingFree Plus is most efficient with engines that are run at idle speed for a long period of time. It can be used in both two and four stroke engines. In a nutshell, RingFree Plus helps in carbon build ups, prevents ring sticking, clean injectors and removes varnish from entering fuel system, prevents misfire and fouled plugs and helps the plugs to burn fuel more efficiently.