Removing Oil Stains in the Garage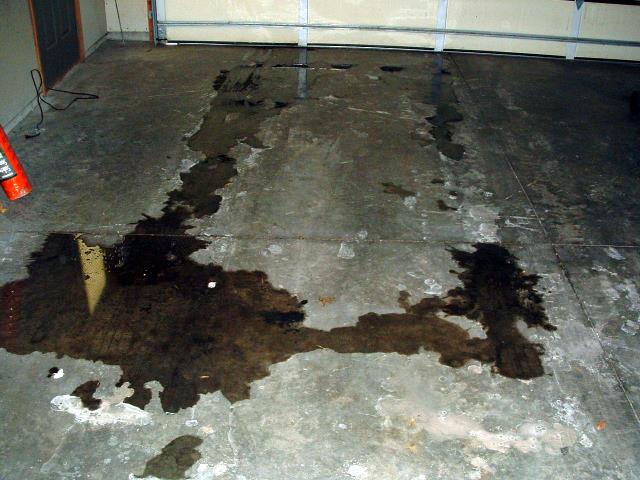 Storing your boat in the garage is a great way to keep it sheltered from the elements and in top condition. But now and then your outboard motor might leak and leave those unpleasant oil stains on the garage floor. Cleaning outboard oil stains is often a simple process that can be done with household cleaners, but older stains tend to require more effort. The best time to clean up an outboard oil stain is as soon as you recognize it; if you're changing the oil in your outboard motor and you notice a few drips, clean them up with a damp cloth as soon as possible. The earlier you make an effort to clean up stains, the more likely they'll be successfully removed. For older stains, you can use a solution of water and vinegar to remove them. When a stain just won't come out, you should wipe it away as much as possible, and then pressure wash the surface.
It's important to be aware of runoff from oil stains, no matter how small the stain is, even a small amount of oil can contaminate an enormous quantity of water. When pressure washing, be careful to wipe up as much of the oil as possible so that just the faint outline is left.