The Brangelina Yacht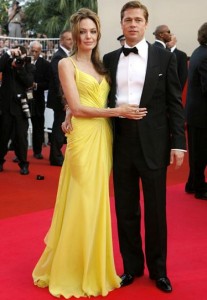 Angelina Jolie and Brad Pitt have been reported to have a 280-foot Italian luxury yacht they acquired for $268 million. Built in the shipyard of Civitavecchia (a port town north of Rome), the yacht features two, 300-sqaure-meter apartments as well as two guest suites of 150 meters each.
Built by luxury shipbuilder Privilege Yard SpA, the exterior of the ship features luxurious amenities like a swimming pool, a heliport, speedboats and a submarine. If you had millions of dollars to build your own luxury yacht, what exciting features would it have?
I would certainly use Evinrude XD 100 oil to provide clean and reliable power!