Boat Engine Maintenance and Troubleshooting: Part Five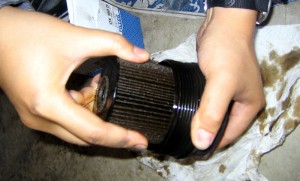 Neglecting to change your Evinrude XD100 will cause your motor oil to become acidic. When this happens, the acid in the oil can create corrosive damage throughout the engine. Acidic oil will be thick and black in appearance, so if this is the case, it is an obvious indication that you should be changing your oil more frequently. While oil must be changed at least every 100 hours, it is also advisable to put in new oil prior to storage.
Once the oil has been changed, check the oil filters as well. Since these are one of the main ways that contaminants are removed from your oil and the engine, opt for the pricier models. This is also a good time to check the oil hoses and inspect the rest of the engine for rust and damage. A small amount of rust is normal, but if you find a surfeit, there is probably something wrong. If this is the case, seek out a professional mechanic to diagnose the problem.