Mercury Premium Plus is the Only Oil to Use in Mercury Motors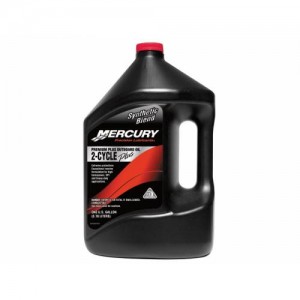 While different types of outboards are capable of running oil that is different from the type that the manufacturer actually suggests, it may not always be the best idea to do this just to save a bit of money. Motor manufacturers are more likely to know what their motors need so they are more likely to create oil that caters to this. No other manufacturer will have oil that is as good for your boat.
To make sure that I give my outboard the best oil that it can get, I have always made sure to use Mercury brand oil with it. I have seen the way that this oil makes all the difference to my motor on a regular basis. I get the best efficiency and performance when I use the Mercury Premium Plus oil in my outboard motor before taking it out on the water.