Why There's a Mercury Oil 55 Gallon Drum in My Garage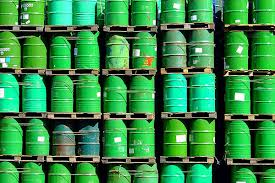 For my entire life, I've always hated shopping. Some of my earliest memories are my mom dragging me along to stores with her and attempting to find ways to entertain myself amidst the boredom of shopping. I thought things might be easier with online shopping, but I hate how long it often takes for me to find and select the products that I need.
This attitude of mine towards shopping is one of the primary reasons that I prefer to purchase items in bulk all at once. For instance, when I was thinking last about boat maintenance, I stocked up on everything that I could possibly need so I wouldn't have to shop for things multiple times. I've got a Mercury oil 55 gallon drum sitting in my garage now alongside other boating surplus items.