Different Types of Boat Motor Oil for Different Boat Motors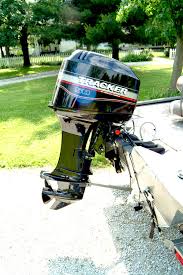 When you buy a boat, one of the things that you should be taking into account is the type of oil that you'll be using in the engine to ensure that it keeps running properly. Oil can be a big part of the cost of maintaining a boat, so you'll want to make sure you know what you're getting into early on. Even a smaller personal watercraft requires a specific type of oil.
There are many different types of boat motor oil that work best for the engines that they are designed to run in. Some boats are set up to specifically work with one type of motor oil. You always have many brands to choose from, but it is important to stay with whatever your boat owner's manual recommends as far as the type of oil to put in the boat motor.