Winterizing Your Outboard Motor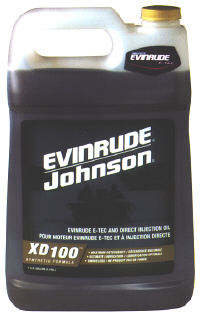 When storing your boat and outboard motor during the colder months, it's important to winterize it beforehand, as this will help it to remain in top condition. You'll need outboard motor oil (Evinrude XD 100, Yamalube 2S, Yamalube 2M, whatever your preferred brand is), an oil filter, a water hose, gas treatment, and grease for the lower unit. The first step is to hook your hose up and combine the gas treatment with a gallon of gasoline. Run the treatment through the engine until the motor stops, it often takes about 20 minutes. When this is complete, drain the motor oil, remove the oil filter, and replace the filter and the oil. Next drain the lower unit grease, and replace it, you should also grease the prop shaft.
The last step is to grease the wheels of your trailer so they don't seize up or freeze during the cold weather. Congratulations, you've successfully winterized your outboard motor!