Crystal Coast Boat Show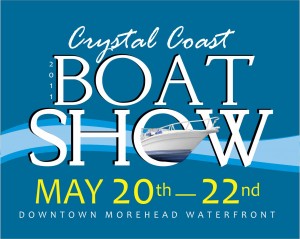 The 2011 Crystal Coast Boat Show kicks off on the evening of Friday, May 20. For $50, participants can attend the kick-off party with the theme "Mutiny on the Bounty." Live musical entertainment and food will be served.
The next two days will feature new and used boats on the water and dry land. Marine products and services will be featured throughout the event. Local vendors and restaurants will also be hawking their wares and treats. An art showcase and antique car show will be held on Saturday, and a fishing tournament will be held Sunday. If you're thinking of heading down to North Carolina for the festivities, be sure you've got plenty of Evinrude XD100 oil.