Indexing Spark Plugs on Evinrude E-Tec Outboards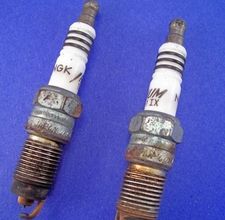 The process to index the spark plugs of an Evinrude E-Tec outboard motor is relatively simple. Start by turning a spark plug until the gap between the ground electrode and the anode is facing toward you. Make a vertical index mark on the ceramic insulator. Then, insert the spark plug into the number one spark plug bore. Tighten it with a spark plug wrench. Be sure to not the orientation of the index mark previously made.
It may be necessary to move the plug to the opposite cylinder bank if the index mark cannot be lined up. Di-electric grease should be applied to the tip of the ceramic plug. Install the plug wire and repeat the process for all cylinders on your E-Tec engine.