Checking for Compression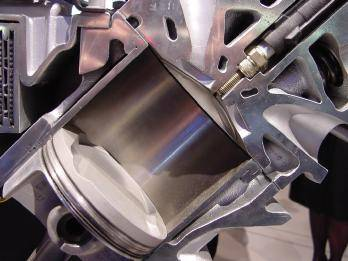 Air, fuel, compression, and spark are the four main elements that keep a two-stroke engine running. If any one of the four elements is missing or damaged, then the engine will not go. A loss of compression can be caused by several reasons, but the most likely culprit is a faulty seal between cylinder, piston or piston rings. Fortunately, this is an easy problem to spot and fix.
Start by removing all of the spark plugs from the motor and ground those spark plugs against the engine case. Take a compression tester and screw it into the spark plug hole of the first cylinder to be tested. Twist the throttle and kick the motor over a few times. Check the tester's gauge; if the gauge reads at least 100-125 then you're good to go, at least on that particular cylinder. While you're poking around the insides of your motor, consider replacing your Mercury 2 cycle oil.