Boat Ownership: Part Five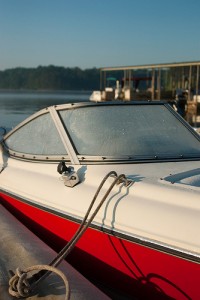 Once you've made the decision to purchase a boat, you obviously want to protect your investment. We all recognize that the water and other elements provide a constant threat to our boat, which is why we invest in bumpers, covers and other protective gear. But what about boat theft?
It's not the end of the world if someone swipes the Evinrude XD 100 out of the boat or grabs a stray life jacket, but full-blown boat theft is becoming increasingly common. Boats look like easy targets for criminals, especially when they're just sitting there on a trailer. The easiest way to prevent theft is by locking your trailer at all times and keeping the keys on your person when you are moored at the dock. Also be sure to clearly label your boat, trailer and all of the removable equipment with your HIN and driver's license number.