Storing Large Quantities of Oil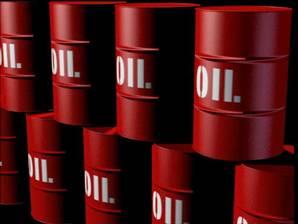 When storing oil in barrels, it's important to be aware of the proper safety precautions. First of all, it's important to ensure that your oil barrels are secured and that there are no leaks. Even a small leak can be quite harmful to the environment. It's also best to store bulk oil in a cool but dry location. If there is water runoff or water present at the storage location, it will be much easier for the oil to disperse into the environment. You should also ensure that the oil is stored on a flat non-permeable surface. If oil is allowed to seep into the ground it can contaminate underground water systems. In general, slab concrete or metal plates are the best for oil storage.
Perhaps the worst place to store bulk oil is in your backyard or some other location that is outdoors. Plants, wildlife, and even humans can be adversely affected by oil contamination. Be extra careful if you're forced to store oil outdoors or near the ocean, lakes, rivers, and streams.