Getting Better Waverunner Performance with Yamalube 2W Oil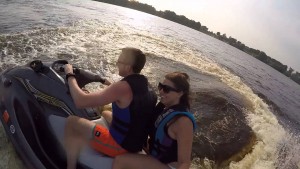 Not enough people have had the opportunity to ride around on a Waverunner. It's truly an incredible experience that you should absolutely try out if you ever get the chance. After I rode around on a Waverunner a few times, that was enough for me to know that I needed one for myself that I could take out on the waves.
Of course, when I purchased my Waverunner, it was important to me that I also had everything that I would need to perform maintenance on it. Specifically, I made sure that I had purchased plenty of Yamalube 2W, which is truly necessary if you want your Waverunner to run at the best of its abilities.