Boosting Your Boat's Performance with Yamalube Ringfree Plus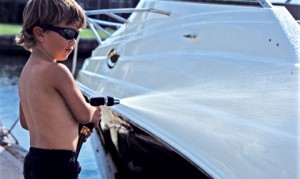 It's important to pay close attention to what you're using to fuel up your boat, as well as what you're using for your boat's maintenance. The right concoction can really give you better results with your boat than you would likely be able to achieve using whatever generic products you could find.
For instance, ensuring that you've got the right outboard motor oil is important, but you should also consider whether or not you want to use any fuel additives. Adding something like Yamalube Ringfree Plus can guarantee that your boat's going to be performing at its full capacity.