Borrowing Yamalube from my Father this Year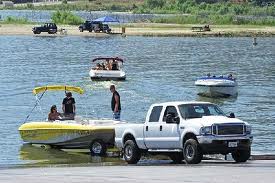 At the end of the boating season last year, my father and I went out on one last trip to the bay before winterizing our boats. We spent an entire day racing around the bay and enjoying the waves and the islands before finally turning back to the boat launch. I was the first to haul in my boat, but I waited to say goodbye to my father before going home.
During our parting conversation, I mentioned stopping at a store on the way home to pick up some Yamalube oil for my boat. My father said that I ought to just come over to his house, because he'd bought his in bulk this year and would have plenty for both of us. I was willing to take him up on his offer and have this years boating powered by his oil.