The First Jet Ski Ride of the Year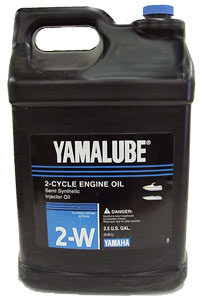 When starting a jet ski after the winter months have ended, there are a number of precautions to be aware of beforehand. First you should take the jet ski out of storage before you intend to use it and check the engine. If you stored the jetski with fuel in the engine, add a fuel cleaner and a fuel stabilizer before starting it up. You will also want to change the engine oil, ensuring you use the appropriate type; ie. Yamalube 2W oil. Consult the owner's manual for more information about the specific type of oil needed for your engine. Also be sure to change the oil filter and drain the pump oil, and add grease to all seals and bearing fittings.
When putting your jet ski away a few months down the road, be sure to clean the exterior, seat, and windshield to prevent corrosion and staining.