Fueled Up With Yamalube 2W Oil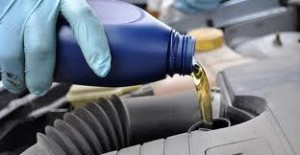 There's an area on the border of Washington and Oregon where I went fishing recently, because walleye season is starting up over there. It was certainly an adventure taking my boat out there, considering it was the middle of February and was still mind-numbingly cold outside. But me and my buddies are pretty dedicated fishermen so we decided to trek all the way out there.
Before I headed out, I made sure to fuel up my boat with some Yamalube 2W oil. I wanted to make certain that my boat was up to par and wouldn't cause us any problems while we were out there in the cold. Everything worked out great and we had a pretty great weekend, regardless of how freezing it was outside. All of us caught some pretty big walleye!