If You're Running a Yamaha Outboard Yamaha 2M Oil Is the One for You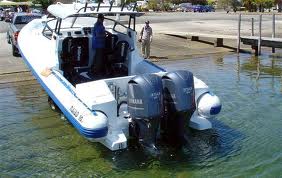 When you buy a boat, it is up to you to make sure that your boat continues to run at its peak performance since no one else will be able to do it for you. The key to keeping a boat running well is identifying what kind of maintenance it needs early on so that you can make sure to keep up with this. You are the only one who can be responsible for keeping your boat running.
For those people who have a Yamaha 2 stroke outboard, most of what you need to do is make sure that your boat always has a mix of gasoline and Yamaha 2M oil keeping it running. The oil is made by the same manufacturer as the outboard, which can be one of the best ways to ensure that the oil and the outboard motor continue to work well together all of the time.