Yamaha Outboard Oil is Different From Other Types of Yamaha Oil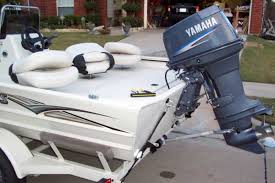 When one of my friends bought a Yamaha outboard engine for his boat, he turned to me to tell him exactly how to start using and maintaining this outboard motor better. I explained to him that it would probably be a good idea for him to start buy using the type of oil that was the same brand as his boat. This meant that he needed Yamaha oil for his Yamaha outboard.
I then had to explain to him that there are a lot of different types of Yamaha oil and only Yamaha outboard oil was meant to be used in his boat. Other types of Yamaha oil are made for snowmobiles or for personal watercraft and can really mess up the outboard motor. I was able to get him to choose the right kind of oil for his outboard and get him started with his boat maintenance.