Smoking Yamaha Engines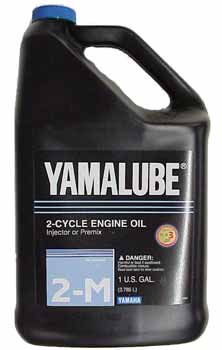 Now and then your Yamaha outboard motor will produce an excessive amount of smoke while it's starting up, and can draw unwanted and chiding attention from other boaters at the marina. For certain older outboard motors, most often the cause is due to an incorrect gasoline/oil ratio if the engine uses premixes. This can be corrected by simply adjusting your premixed ratio, adding more gasoline. It's also a good idea to check the plug caps, fuel pumps, and valves. Also be sure to check the oil level in your outboard motor, and change the oil if necessary using Yamaha oil approved for your engine type.
If your outboard continues to smoke despite these fixes, consult a licensed maintenance technician who can diagnose more serious problems.