How to Save Money on Boating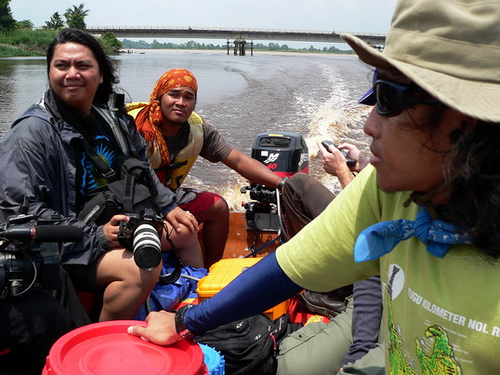 In these tricky economic times, there are many small ways to cut corners and save a buck or two while still enjoying boating. One is to stagger your boat trip schedule, perhaps alternating weekends rather than going every weekend, trying to go during times when the most family and friends are available to make the most of the experience. Another is to have fellow boaters chip in when buying bulk motor oil, sharing the costs and saving you all money in the long run.
Small things can also make your boat more fuel-efficient. Cleaning the barnacle and plant residue from the bottom of the boat will reduce the friction and allow the boat to move faster without impediments. Remove excess weight from your boat in the form of heavy objects you may not use. Change the oil every 100 operating hours and replace the air filter, which must be clean for the best fuel efficiency. Ease on your acceleration when taking off, which greatly reduces the amount of fuel burned, and idling your engine as little as possible will waste less fuel. Try fuel additives after doing some research. While some fuel additives on the market are not worthwhile, there are a few that are beneficial for your engine's fuel efficiency. Fuel up in the morning if you can; gas is considered more dense when there is less heat in the air, so in the morning, you can get more fuel for your dollar. And finally, consider investing in a fuel meter or fuel computer if you do not already have one. These devices give you instant feedback on your fuel burning rate, allowing you to make immediate adjustments to improve it if you can.