The Importance of Making Sure Your Outboard Oil is Full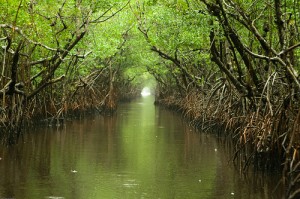 I had always wanted to take my boat down the alligator infested alleyways of the Florida Everglades and take a week off fishing in the sun with my buddies. For my thirty-second birthday, that's exactly what I planned on giving myself as a present. Little did I know the adventure I was about to be in store for. And I use the word adventure, loosely.
On the second day out in the Everglades, with no other fishermen or people around to be found, we broke down. I found my outboard oil was almost completely depleted. I guess I had forgotten to check it, in my excitement to get out in the water. I learned a value lesson that trip. If you don't want to be hospitalized for dehydration because your boat broke down in the Florida Everglades, always make sure your oil is full.