Weekend Boating Powered by Mercury Optimax Oil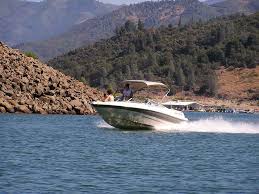 One of my friends got a new boat a couple of weeks ago. Since then he has spent some time getting to know the mechanical workings of his outboard motor and taking some time prepare the boat for the water. He has tested the various components of the boat to ensure that everything is in good working order. Last weekend, he decided it was time to take it out.
He invited me to go along with him. After adding some Mercury Optimax oil to his outboard motor, we took it down to the dock to launch it. My friend had never launched a boat before, so it wasn't easy going. I had to teach him how far to pull into the water and how to get the boat free from its trailer. After that, we went out on the water for a good day trip.