Preparing an Old Boat with Mercury Oil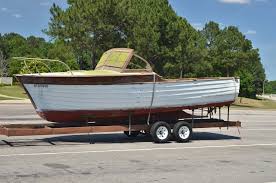 One of my friends has a boat that has sat in his yard for the last several boating seasons without being taken out. Damage to one of the outboard motors and lack of funds to fix it left the boat beached while money was raised several times over. This year, my friend finally has repaired the boat and is getting it ready to take out to a lake to test how well the fix worked.
Getting the boat ready for the lake started with a good washing to get rid of the pollen that had become stuck to the boat over the last several years. After that, my friend put some Mercury oil in the boat to make sure he kept his newly repaired motor well lubricated. The final test will be taking the boat out on the water this weekend and running the motor.