Haulover Inlet to Government Cut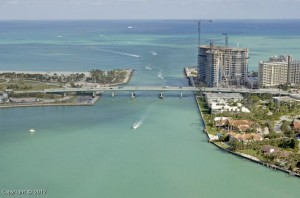 I nearly started drooling on my keyboard when I read the description for the ocean off Haulover Inlet to Government Cut. Apparently, it's one of Miami's best kept fishing secrets. Not just fish, but live shrimp can be caught drifting just 100 yards from the beach.
Along the coast hundreds of tarpon ranging 20 to 180 pounds are caught every winter. I'll be missing out on the tarpon, but there should be plenty of action with jacks, bluefish, and Spanish mackerel. I just hope my son appreciates this trip as much as I do. Maybe I'll talk to him about it while we're dipping into our stock of Mercury oil 55 gallon drum.