Disadvantages of Synthetic Oil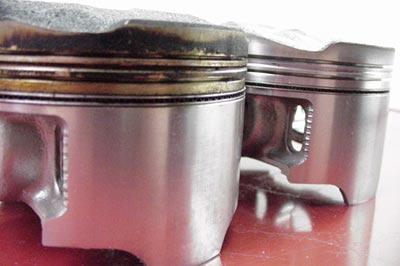 While using synthetic oil in an engine provides several benefits over conventional mineral oil, there are certain disadvantages as well. For example, the initial cost of synthetic motor oil can be two to four times more than that of mineral oil. However, this cost has declined over time. The lower friction of synthetic oil can also be a problem for the break-in period of the engine, where friction is desirable to cause wear. There is also the potential for stress fractures to occur in certain plastic components of the engine, and for decomposition to occur in chemical environments (often industrial use). In addition, for automobiles, synthetic oil is not recommended for use in rotary engines.
While there are some disadvantages to using synthetic oil, the advantages tend to outweigh the potential disadvantages. For outboards, Evinrude XD100 oil is one of the top synthetic oils available. Evinrude XD100 oil is ideal for outboards because the engines are under high stress conditions, where synthetic oil prevails over mineral oil.