A Brief History of Evinrude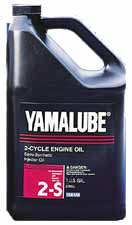 Evinrude is a leading brand of outboard boat motors founded by Ole Evinrude in 1909, who designed his first two-cycle, water-cooled, forward-facing, single-cylinder engine that year. After improvements were made to Evinrude's design, the motor went into production. The business changed hands a number of times over the years, and in 1936 became the Outboard Marine and Manufacturing Company after acquiring Johnson Outboards. Evinrude made motors for the armed services during WWII which were sometimes used to power rubber emergency rafts. When the war ended, Evinrude enjoyed great prosperity and continued to introduce new engines.
Evinrude is owned today by Bombardier Recreational Products, who also owns the Johnson Outboards brand. Evinrude outboards primary use two-stroke engines and 2 stroke oil in their larger models using 40 horsepower or above and four-stroke engines in most of their smaller models. Until the late 1990s, Evinrude outboard motors used carburetors, but advances in fuel injection technology prompted the adoption of E-Tec direct fuel injection, which improved fuel efficiency, reduced emissions, oil usage, noise levels and maintenance demands. Doubtless inspired by the company, Evinrude the dragonfly was a featured character in the Disney film "The Rescuers", where he used a leaf as an airboat in several pivotal scenes.